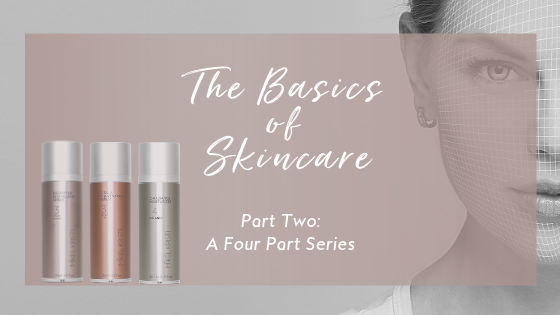 The sun can wreak havoc on the skin, leading to unsightly brown spots, redness, broken capillaries, large pores, saggy skin, wrinkles and skin cancers. To prevent these changes, a broad-spectrum sunblock needs to be applied daily.
What is broad-spectrum sun protection? There are 2 types of sunrays that penetrate and damage our skin, UVB and UVA. UVB rays are superficial and cause sunburns, which can be prevented with adequate SPF protection. I recommend using a SPF of 30 or more for normal daily activities or 50 or more for outdoor activities such as running or biking. Also, for outdoor activities, your sunblock should be water resistant to avoid sweating it off. UVA rays are the most dangerous and SPF does not prevent penetration. The UVA rays cause all the unsightly problems listed above. For best UVA protection, your sunblock should contain at least 5% zinc oxide and/or titanium dioxide. These natural minerals act as mirrors on the skin to reflect UVA ray penetration. My favorite brands of pure sunblock are Elta MD and Colorescience.
Topical Vitamin C is another highly effective addition to your sun protection arsenal.
Numerous studies have shown that a daily application of topical Vitamin C can prevent cellular DNA damage from the sun and other free radicals to prevent premature aging and skin cancer. It is also a great collagen stimulator and skin brightener. Not all topical Vitamin C products are effective though. The Vitamin C in a topical product needs to be able to penetrate the skin's barrier to reach the dermis or living layer; therefore, a product company needs to have put ample research and development into their products. My favorite is our C Radiance Moisturizer. It is light, moisturizing and anti-inflammatory.
Other topical ingredients to look for to enhance sunblock effectiveness are lavender, red algae extract, green tea extract and beta glucans. Many of our Mikel Kristi products contain these ingredients and much more to provide the most effective, anti-inflammatory skin protection.
So, remember to apply a highly effective sunblock every morning and again prior to outdoor activities. For your best skin, enhance your sun protection with Mikel Kristi Vital C Repair Serum.
Up next... Step 3: Exfoliation
—Christy