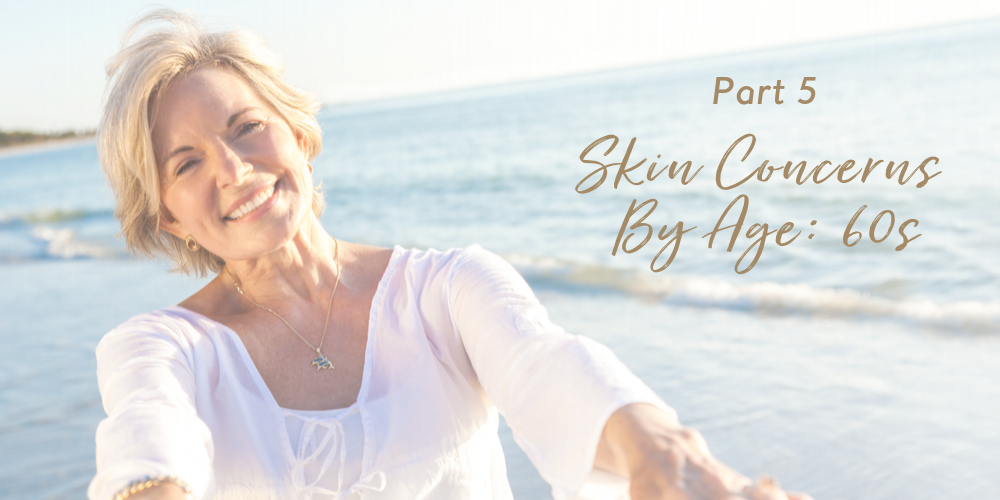 Aging is an exciting journey of learning with both highs and lows.  For most, we enjoy the wisdom and confidence that come with aging; however, for some, it's hard to watch the signs of age show up on our faces and skin. Most of us feel much younger than we really are and when we look in the mirror, we want to see a resemblance of that youthful self. 
Defying the skin's aging process is becoming much easier these days.  By understanding what's happening and by reversing or preventing the aging process, you can maintain your timeless beauty. 
Beauty and health start on the inside:  
Eat a healthy, anti-inflammatory diet.  75% or more of your diet should be vegetables and low glycemic index fruits for antioxidant protection.  Eat lean, healthy proteins to provide your body with the building blocks of collagen. Eat healthy fats like avocado, nuts, olive oil and coconut daily for essential fatty acids to decrease inflammation. 

Drink water.  Your skin is 70% water.  You need to drink at least 50% of your body weight in ounces of water daily.  If you weigh 150 pounds, then drink 75 oz or more of water daily.

Exercise daily to increase blood flow to your skin for detoxification and oxygenation.  Exercise also increase lymph flow to clear toxins and sweat helps to cleanse pores.

Be mindful, happy and grateful to decrease stress.
Skin Care needs: Collagen Restoration, Exfoliation and Protection 
Collagen restoration is of the utmost importance in your 60's. Your collagen layer is disintegrating daily.  Choose effective skincare products with ingredients like Vitamin C, Peptides, and Retinaldehyde Vitamin A for your best skin.  Our Mikel Kristi Core Collection provides all 3 ingredients, because of their anti-aging benefits. At this age, and earlier if you can, consider doing skin treatments to further enhance your collagen restoration.  Treatments that I love and recommend are BBL, Halo Laser, and Vivace RF Microneedling for skin tightening. 

Protection, to prevent further collagen breakdown, is critically important as well. Apply  SPF with zinc oxide daily. Use topical antioxidants like Vitamin A Retinaldehyde, Vitamin B3 Niacinamide, and Vitamin C to prevent free radical damage that leads to collagen breakdown. I love Elta MD or ColoreScience SPF. Everyone needs our Vital A Rejuvenating Serum and our Vital C Repair Serum that is loaded with Vitamin C.  
Exfoliation to increase your skin's natural hydration production will dramatically help the dryness that you feel.  Our Rejuvenating Swipes are addictive. The better your skin exfoliates itself, the less dry you feel, and the less moisturizer you will need. If you feel like you need a lot of moisturizer, it's a sign that you need to increase the skin's natural exfoliation process. 
Under the skin changes lead to Sagging Skin: 
Sagging skin not only happens because of collagen loss in the skin itself, but also due to under the skin changes that happen to everyone with aging.  As we age, we lose bone, fat, and muscle that support the skin and facial structures. As these structures shrink, we notice a more tired look to the face with eyes, mouth, and jowls drooping downward. It's important to understand that under the skin changes cannot be corrected with treatments like skincare products or topical skin treatments.  So, for your most timeless look, you'll need to not only follow the above recommendations, but you'll also need to restore the volume that has been lost under the skin with dermal fillers. I prefer the more natural, hyaluronic acid dermal fillers to restore facial structures and to lift and refresh your look. In the right hands, non-surgical facial rejuvenation can restore your youthful appearance, without anyone knowing you  had a procedure done.
Age defying, timeless beauty can be achieved with the right knowledge, products and procedures.  Let us help you achieve your goals.